Congratulations to Kaden Vela for taking home 3rd place at the Region 1 Division 3 Powerlifting Meet! We're all so proud of your achievement.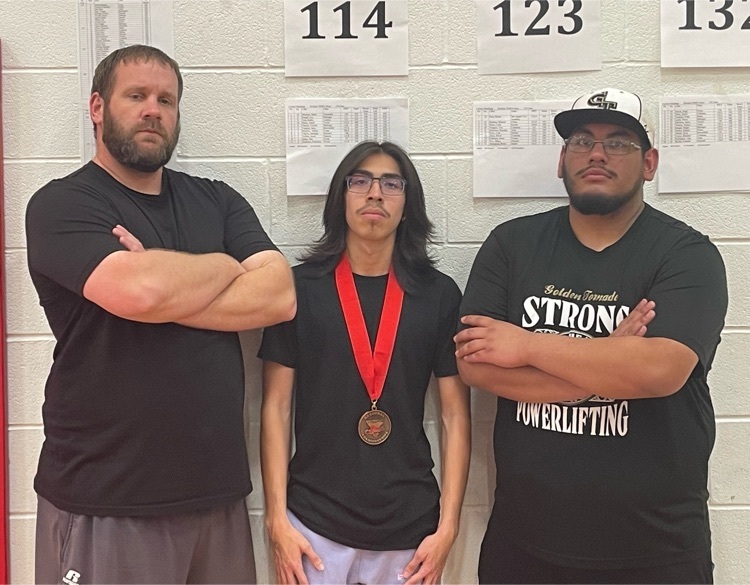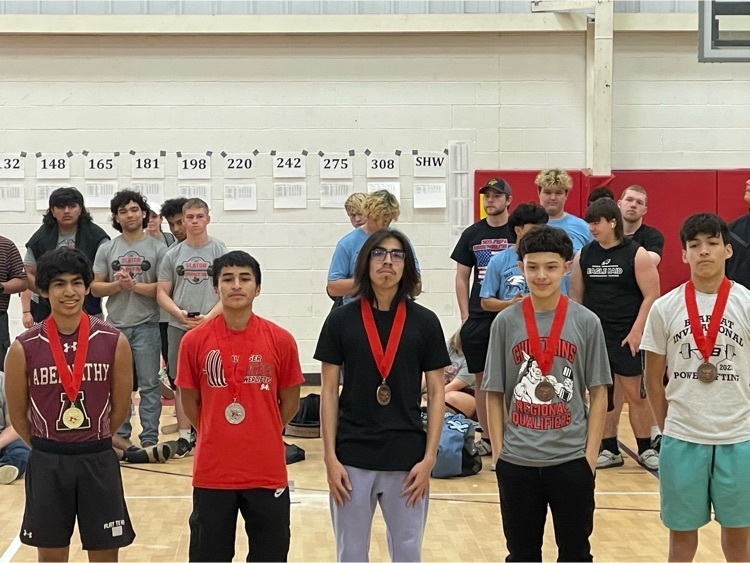 Daylight Saving Time: Because who doesn't love losing an hour of sleep and feeling confused about the time all day? 😂🕰️ Don't forget to move your clocks forward 1 hour, tonight! #daylightsavingtime #springforward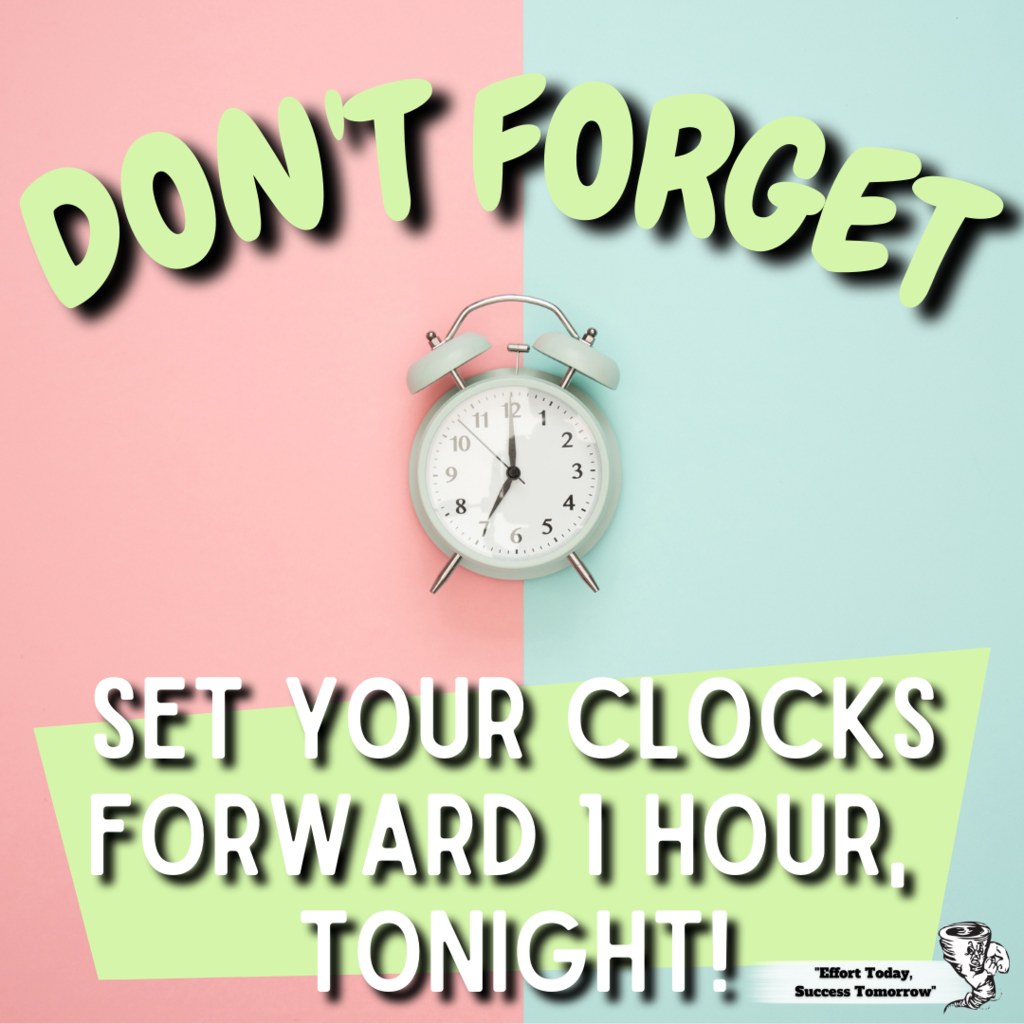 🎾🥇🥈🎉 Congratulations to Varsity Tor Tennis at the Brownfield Tournament! We're proud to announce Karmello Reyes took 2nd place in boys singles, Liz Segovia took 2nd place in girls singles, and Jack Russell & Victor Murillo won 3rd in boys dubs. A big round of applause for Jacob Casarez & Hailey Martinez taking 3rd in mix dubs, and Kez Salazar & Ireland Adams winning the consolation championship in girls dubs. Also, a shoutout to Valeria Escobedo for winning the consolation championship in girls singles. Go Tors!! 🔥🏆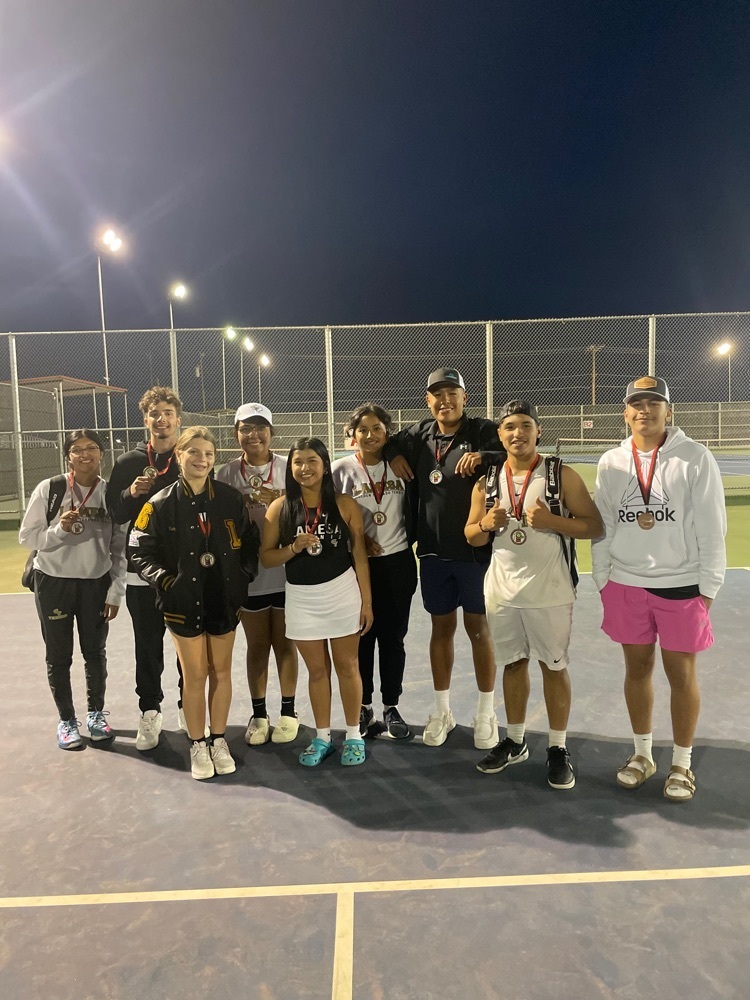 Congratulations to the 2023 - 2024 Tornado Cheerleaders!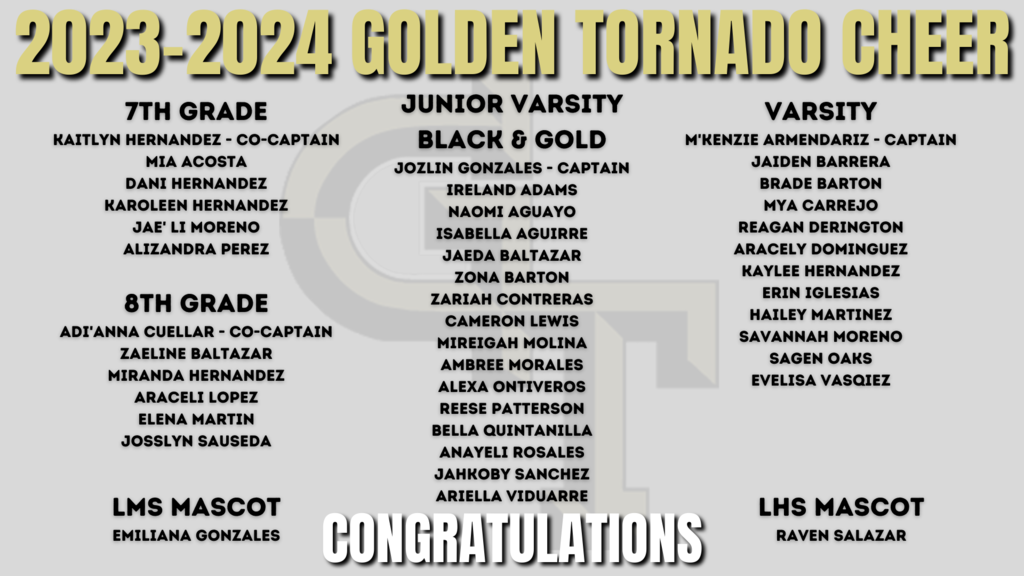 Good luck SkillsUSA Law Enforcement at State!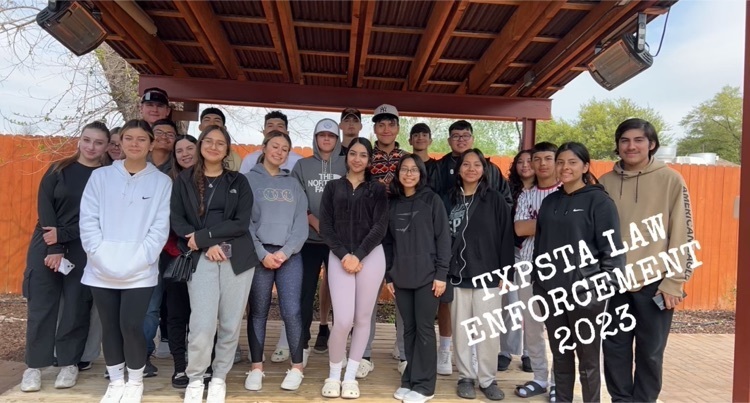 Congratulations to JV Tennis at the Brownfield Tournament on tieing for 1st Place as a team. Boys singles Jesus Murillo 1st place. Orlando Quintanilla 2nd place. Benito Barrioz & Nathaniel Vasquez getting 2nd in boys dubs. Christian Guzman & Shay Lugo taking 2nd in mix doubles.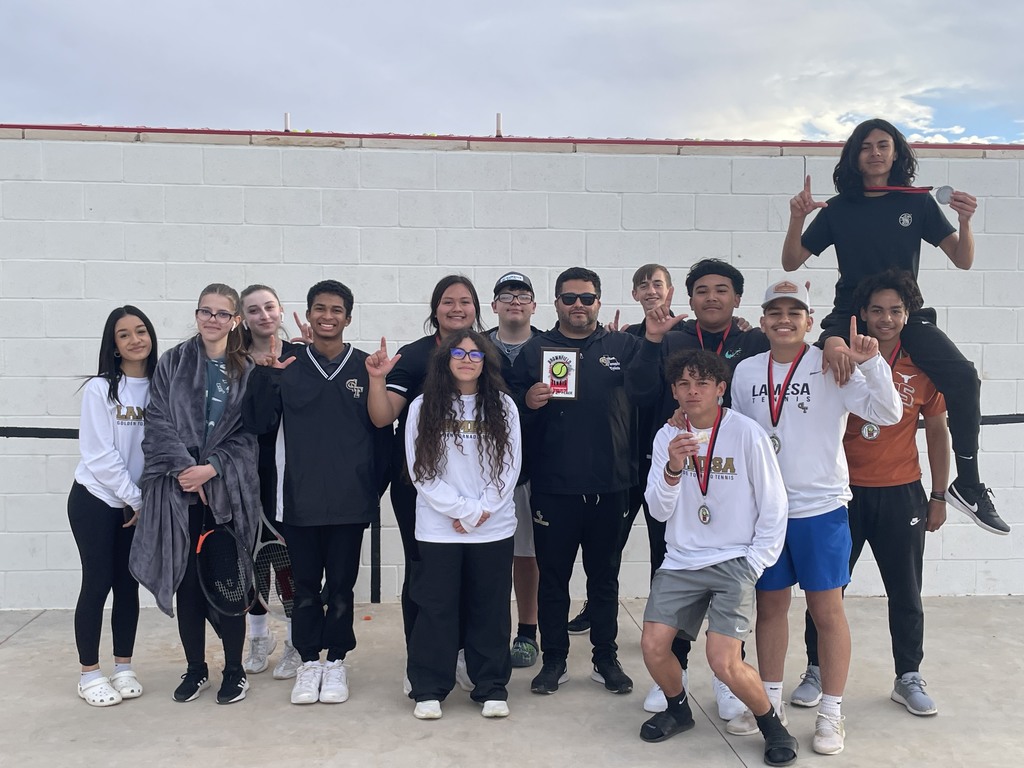 Congratulations to Makalyn Connor and Pam Maxwell on being named the South Elementary TA and Teacher of the Month for February!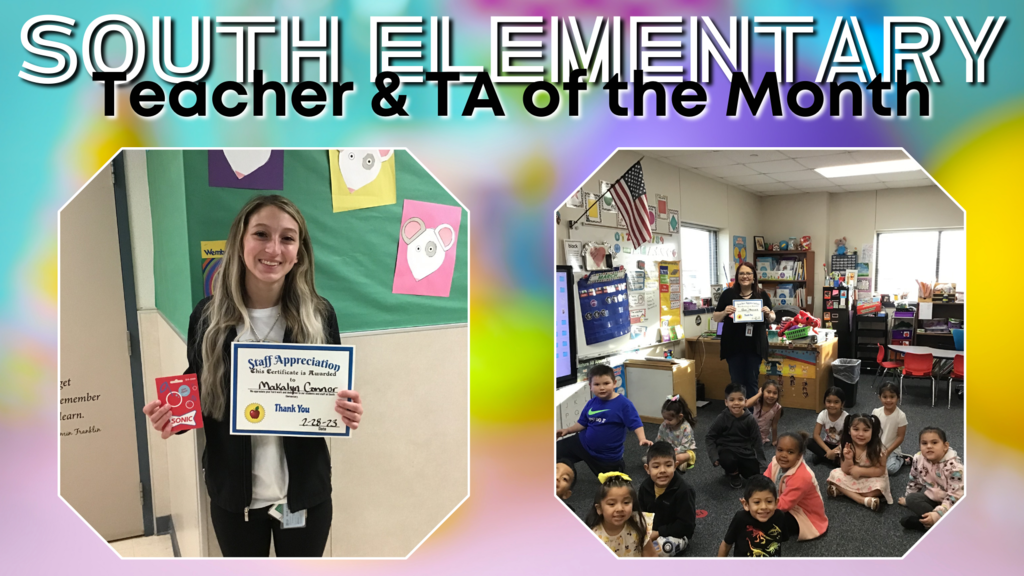 🚨Today is an early dismissal! Have a great break!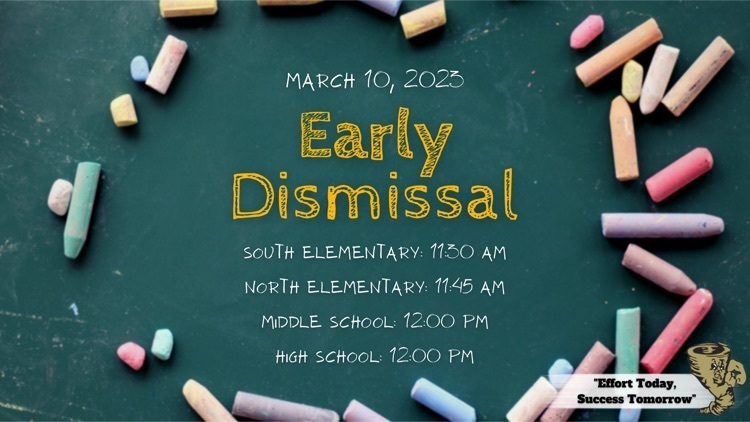 Lamesa ISD will have an early dismissal, tomorrow, Friday, March 10th. South Elementary-11:30 AM North Elementary- 11:45 AM LMS-12:00 PM LHS-12:00 PM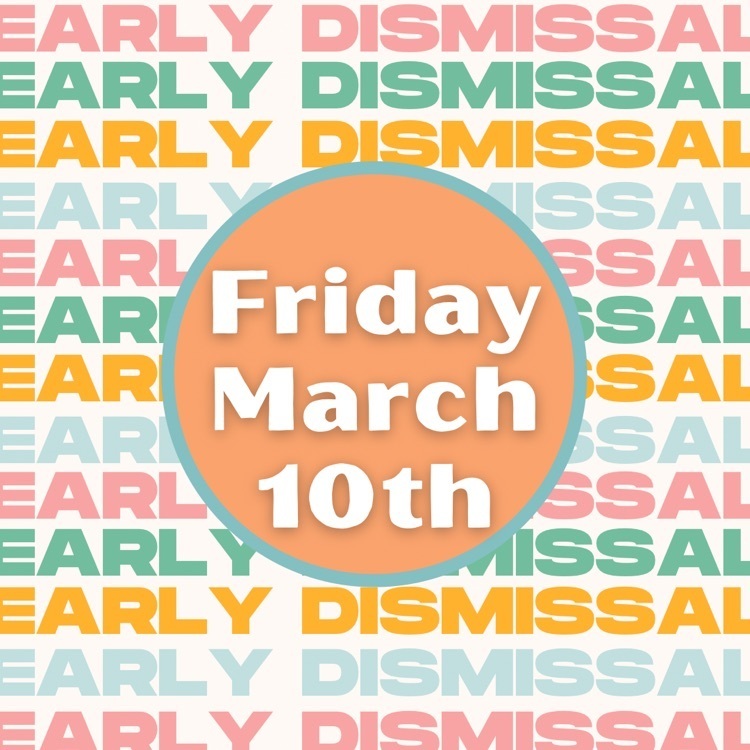 Lamesa Middle School Honor Band earned an Excellent rating overall at UIL Concert & Sight-Reading Contest today at Frenship High School. We are super proud of our GTB!!

Shout out to our Tors who participated in the Unified Track Meet today! It was a blast! 🏃‍♂️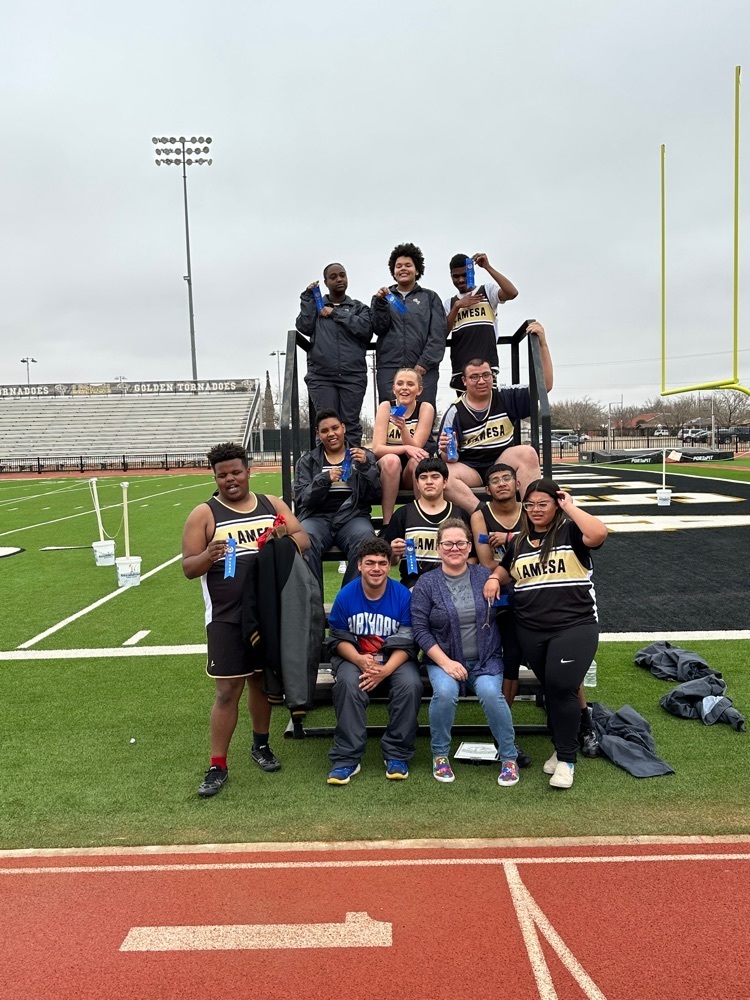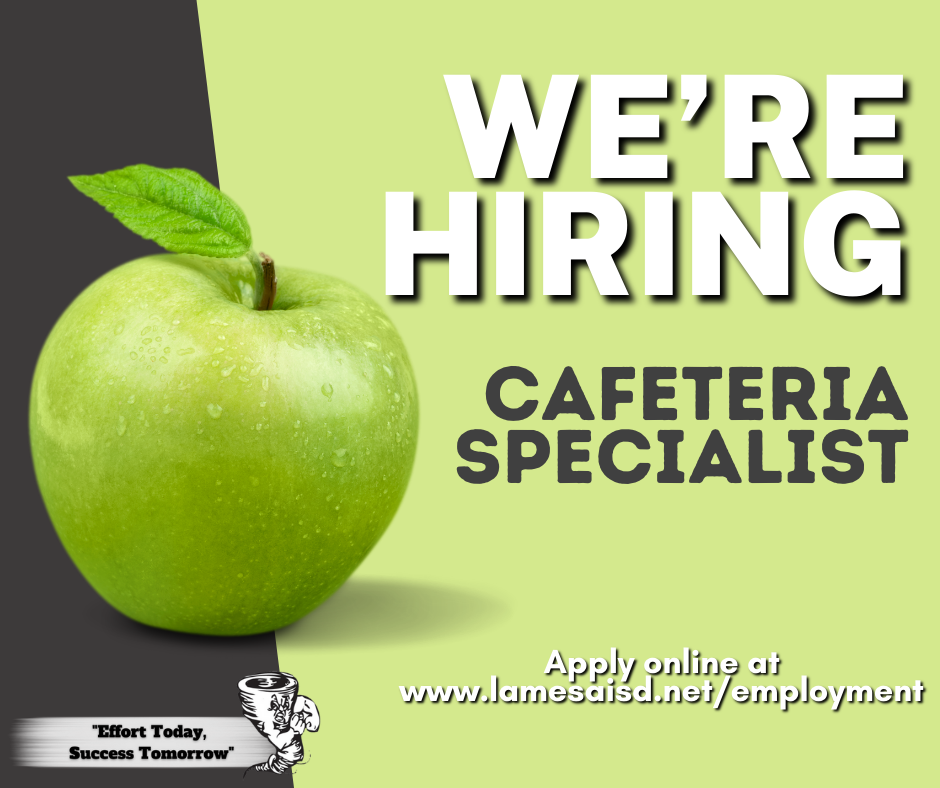 The March ACE Newsletter for South Elementary is now available!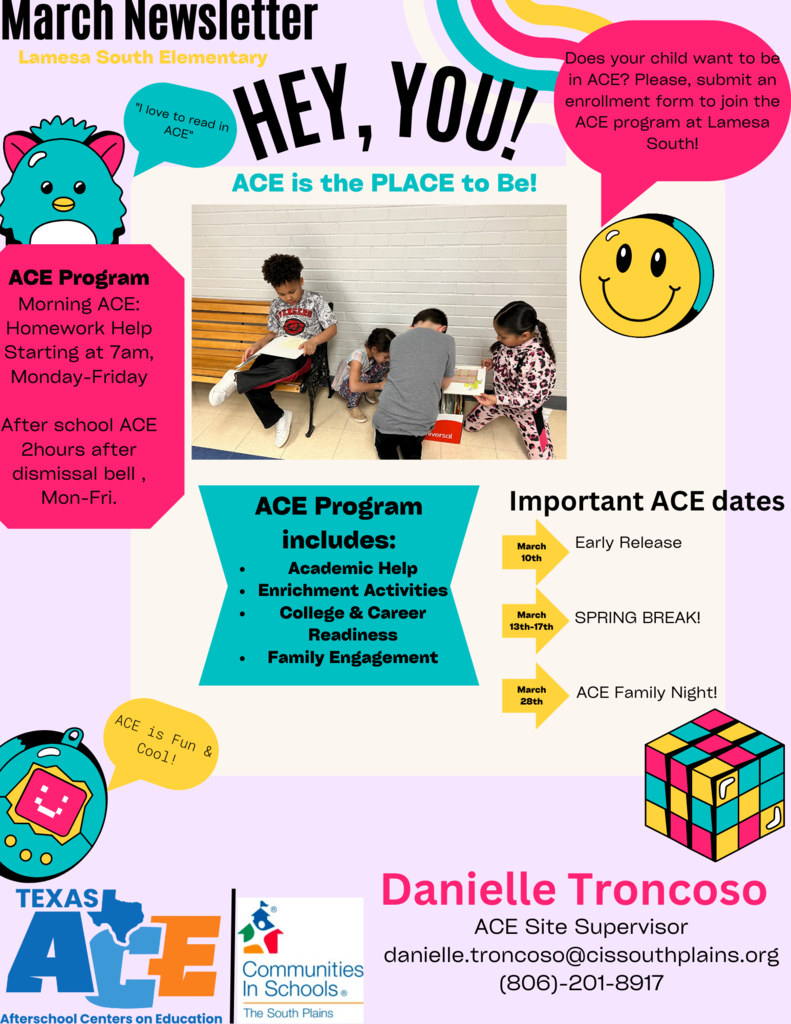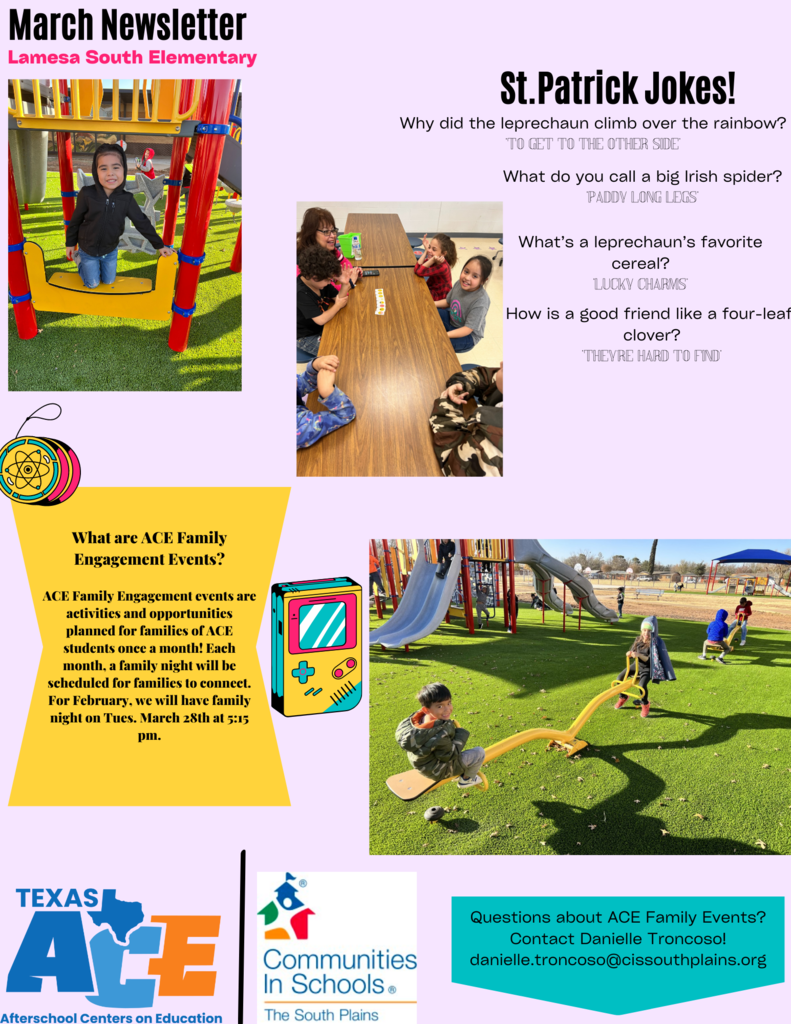 IT'S GAME DAY! Go Tors!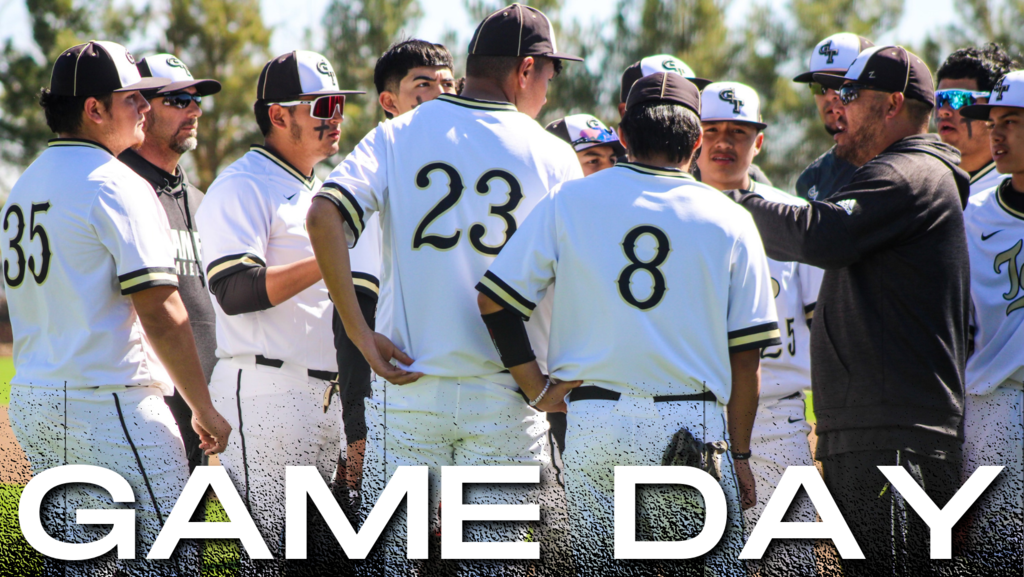 Seeing double at North Elementary's Twin Day, yesterday! We may have looked identical, but our personalities are one of a kind 😂👯‍♀️ #Twinning #NorthElementary #DoubleTrouble"

We're excited to announce that David Ritchey has been officially appointed as the new superintendent of Lamesa Independent School District! 🎉👏🏽🍎 #LamesaISD #Education #Superintendent #NewBeginnings"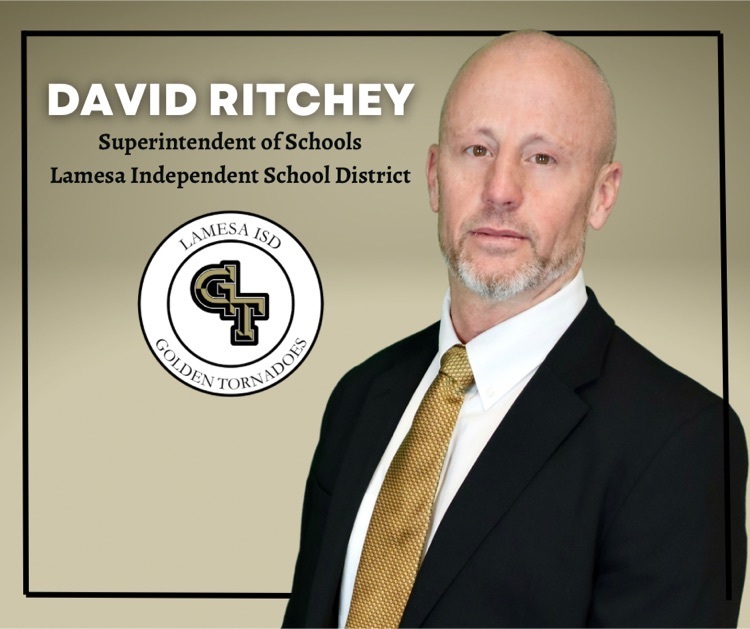 Lamesa ISD is seeking a talented School Cafeteria Specialist to join our team. If you have a passion for cooking and want to make a difference in the lives of young people, we want to hear from you! Apply today and join our team at Lamesa ISD. #schoolcafeteria #LamesaISD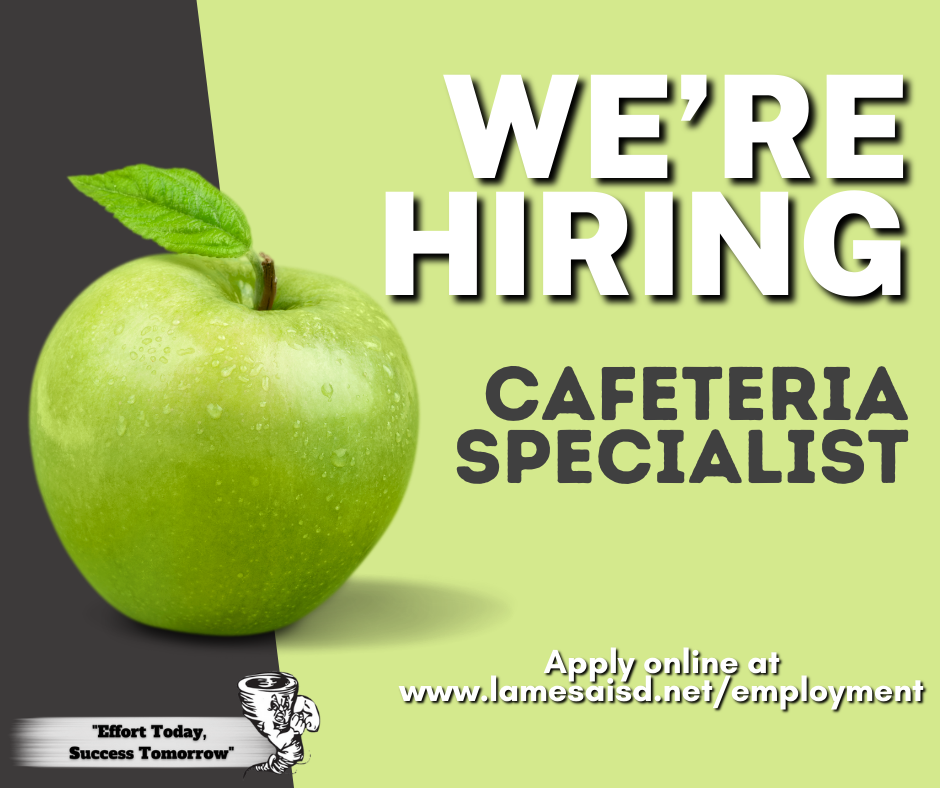 🚨Attention Tors! There has been a time change on Tor Softball's games this Friday in Abilene!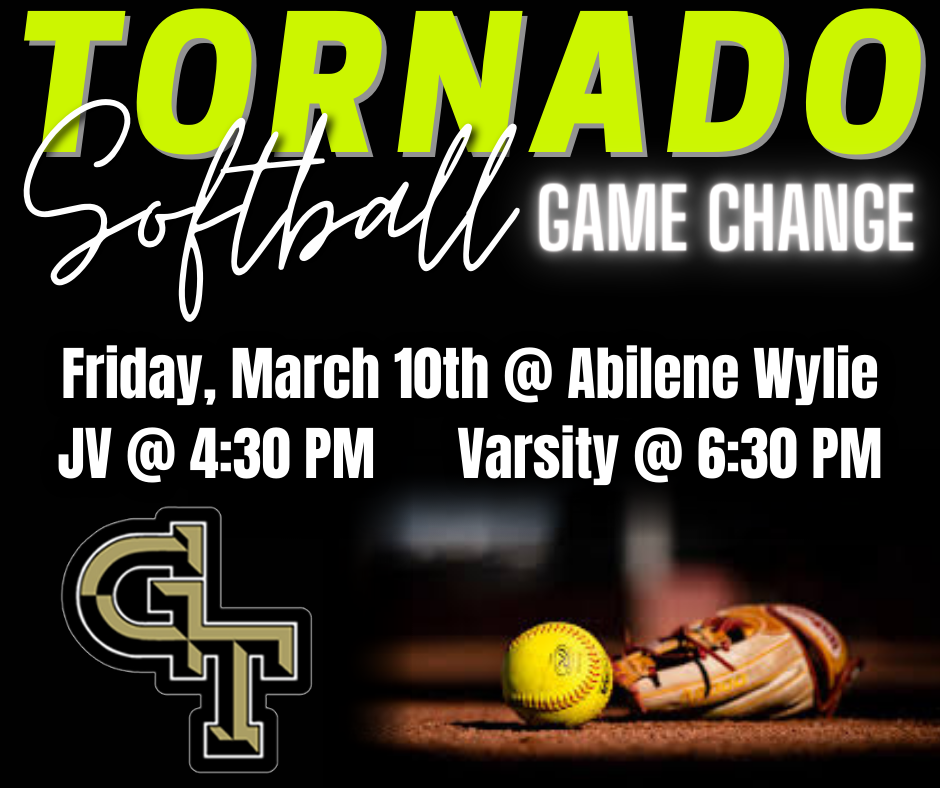 Join us in showing our support for our TORS as they compete in the Unified Champion School Track Meet! Let's fill Tornado Stadium with cheers and positivity this Thursday at 10:30 AM. #GoTORS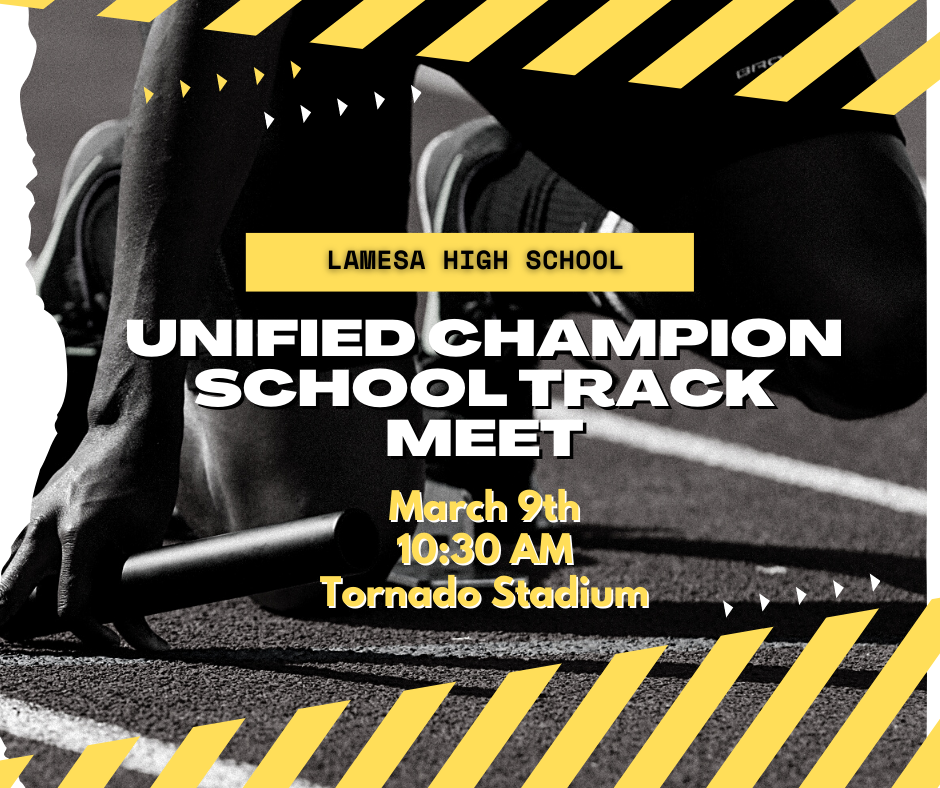 Sending all our best to the LMS Track team as they sprint towards victory at the Tornado Relays today! 🏃‍♀️🏃‍♂️💨 Good luck and show 'em what you've got! #LMStrack #TornadoRelays